About EKOTOX CENTERS
EKOTOX CENTERS – consultancy and advisory group focused primarily on legal requirements on EU market in case of products (articles), mixtures and chemical substances, hazard and risk assessment. We cover wide range of regulatory areas to help our customers to comply with specific requirements for thei products on EU market.
Centrum Ekotoksykologiczne Sp. z o.o., POLAND

Ekotoxikologické centrum CZ s.r.o., CZECH REPUBLIC

Ekotoxikologické centrum Bratislava s.r.o., SLOVAKIA
ЕКОТОКС ЦЕНТР УКРАЇНА, Ekotox Center Ukraine LLC., UKRAINE

Ekotox Centers was established as an environmental and chemicals legislation consulting company solving a wide range of challenges for its private sector clients as well as government agencies international and non-governmental organizations. Our team consists of professional staff located in Slovak Republic (Bratislava and Žilina), Poland (Katowice), and Czech Republic (Brno), in addition to 10 associates, staff from different disciplines covering the fields of chemicals legislation and management, environmental projects management, ecotoxicology, toxicology, biology, and risk assessment/management.
EkotoxBA was established in 1993, as private owned and has no affiliation with material suppliers or manufacturers, and therefore offers completely independent advice and counsel. It provides comprehensive consulting services with proven international experience, expertise and project management capabilities in the following disciplines:
EU Market – Product Compliance
Legislation and Regulatory Requirements (REACH, CLP, detergents, RoHS, WEEE, POPs…)
EKOTOX CENTERS are firmly committed to provide services tailored to our clients' needs; through effective management and appropriate technologies to promote cost-efficiency and sustainable development goals while maintaining competitiveness and local sensitivity.
– compliance with EU chemicals legislation is putting pressure on every organization in the chemicals supply chain, but it does not have to slow down your journey to high performance.
Like other regulations, similarly, REACH compliance can be planned for and managed.
Ekotox Center's team can help deal with legal requirements on EU member states markets effectively and efficiently – all while serving the needs of our customers.
•    Outsourcing services for REACH: REACH Certificates, Only representative, SIEF/consortia services, REACH-specific IT tools hosting, supply chain communication and REACH dossier data entry, development of the Safety Data Sheets (SDS),  update of Safety Data Sheets, CSA/CSR development, notification, authorisation…
* SDS authoring, revisions, UFI, Poison Centers Notification (PCN)
---
Ekotox Centers are providing consultancy services and customers support in the area of EU chemicals legislation – Registration, Only Representative, Authorisation, REACH/CLP Screening; Products Legal Compliance on EU Market; Biocides; Cosmetics…

– just call us +421 2 45943712,
send an e-mail on ekotox(at)ekotox.eu or contact us: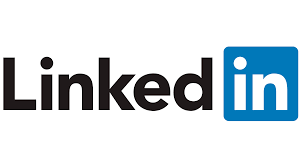 ekotoxsk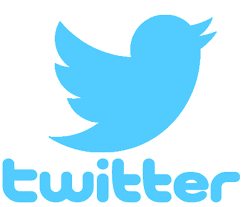 ekotoxslovakia

  ekotoxcentrum